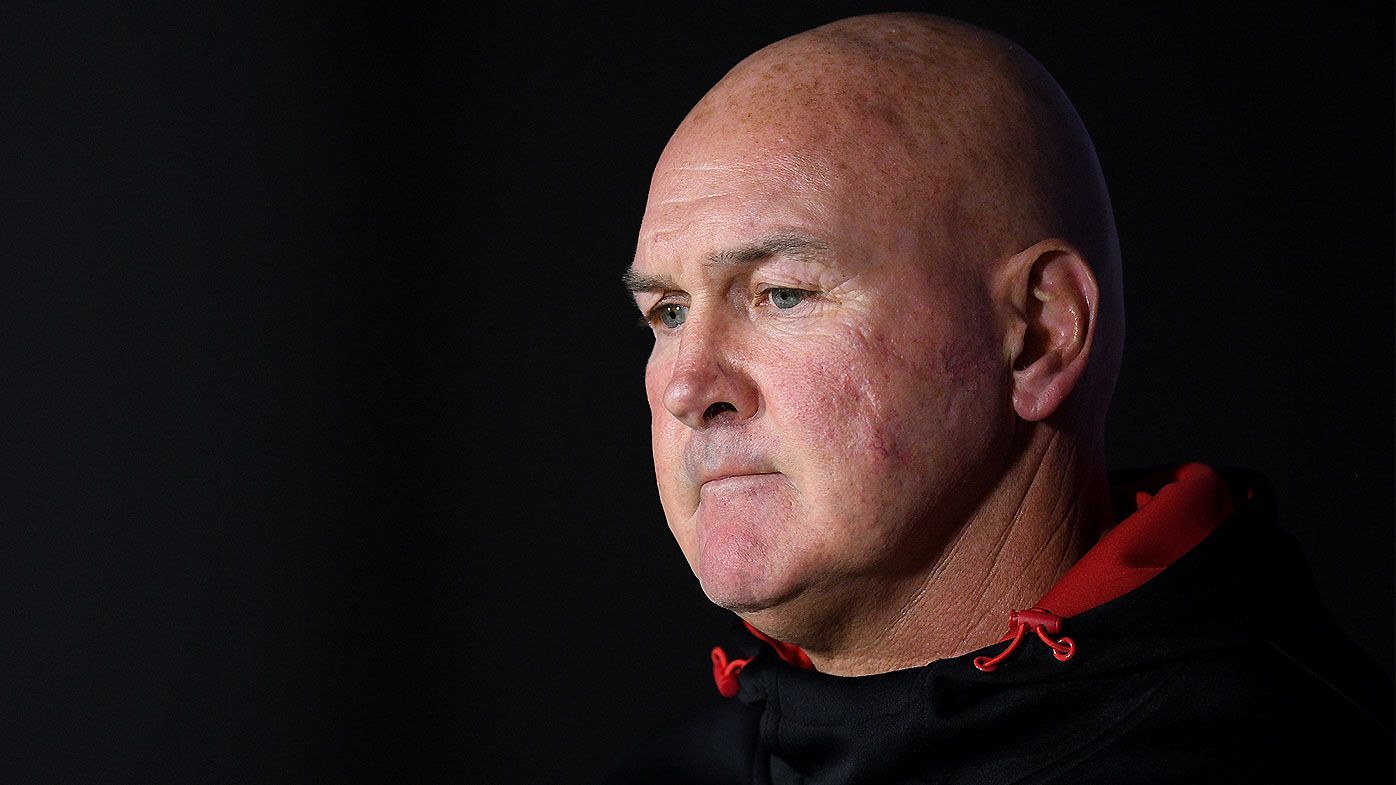 Legend launches passionate defence of coach
wwos.nine.com.au
Rugby league legend Phil Gould has launched a passionate defence of Dragons coach Paul McGregor, saying the club's problems run much deeper than the head coach.
Gould's comments came after McGregor's side put in yet another dismal performance, failing to score a try in their second consecutive match after the NRL's hiatus.
Having undertaken a review of the Dragons at the end of last season, Gould suggested that the club's problems will take years to fix and that sacking McGregor wasn't the solution.
"What I believe is that sacking Paul McGregor is not going to solve one thing for that club," he told 100% Footy.
"It might make the fans feel happy. It might give some players an excuse to get his finger out of his backside and actually do something, but it's not going to actually help the situation as it is right now.
"All the things that got them into this situation are a build-up of things over a long period of time.
"One of the very few things they could do during the off-season was to actually bring in a premiership-winning coach in Shane Flanagan onto their coaching staff, but things are still struggling on the field, so it's not just all about the coaching.
"Wherever they take the review, they've got to understand that it's a long-term fix. They are not going to fix it with a quick-term solution.
"There are a lot of things in that club that need to be fixed. How many of those can be fixed overnight? Very, very few.
"There has to be a discussion over what you can afford to do now, and what is the club going to look like in two years, five years, 10 years down the track."
Gould admitted that his conversations with McGregor and the since-departed club CEO Brian Johnston were "very harsh", but said the review wasn't centered around the coaching position.
The legendary coach said he was unsure whether the findings of the review had actually been implemented due to the departure of Johnston from the club.
All the other big things that need to be done for the club, I've got no idea who's driving that.
"Two months later, the CEO Brian Johnston resigned and so he's not there looking after what we discussed."
Gould refused to reveal the intricate details and the findings of the review, but explained how it revealed a series of long-term issues at the club.
"The first part of that was to identify exactly what they felt was the issues within the club, which we got to the bottom of," he said.